Inter·GLAM (I·G) is a European project, co-funded by DG JUST at the European Commission, running from July 2021 to June 2023, which will co-produce a thematic track on 'Global perspectives on addictions and drug markets' of the 4th European Conference on addictive behaviours and dependencies in Lisbon (LxAddictions22, 23-25 November 2022), and award up to 120 I·G bursaries to conference participants who could otherwise not attend the event.
Global scope of the problem: Drug use is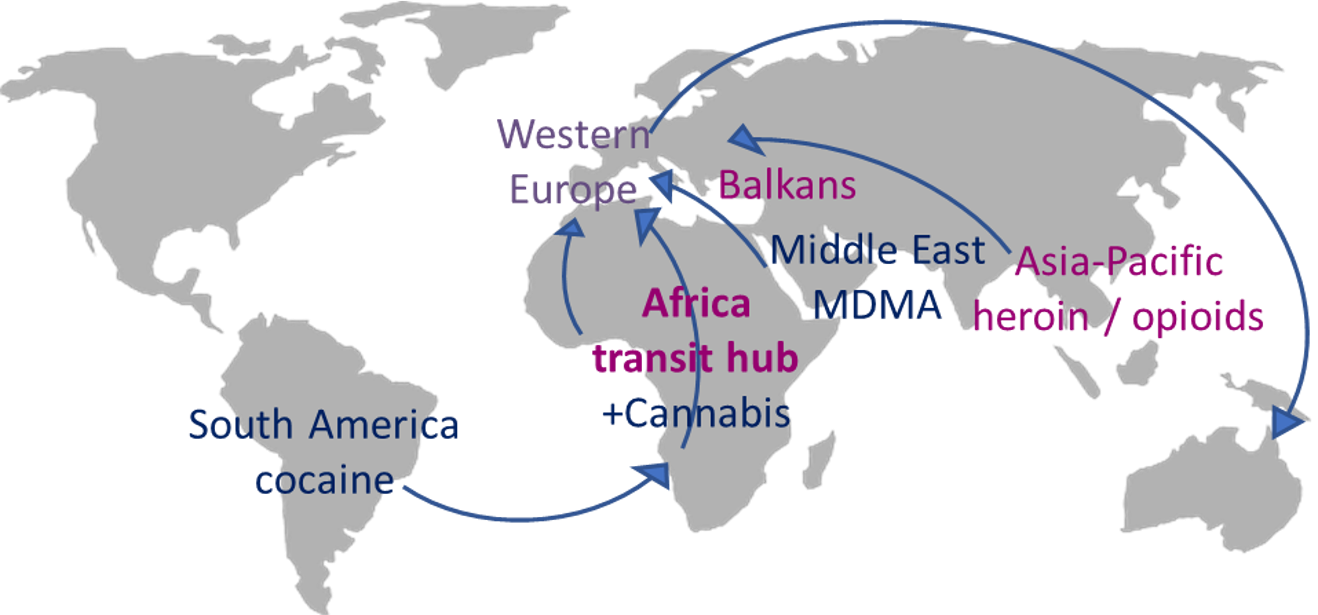 an increasing lifestyle trend worldwide; and addiction and the poly-criminality of the drug market constitute a virtually global health and socioeconomic problem. Globalisation facilitates trade.
Recent developments in context: The global COVID pandemic and geopolitical developments will cause more recent disruptions and shifts in drug use and transit operations which require updated analysis.
Inter·GLAM will address diverse topics, with expert working groups on 5 interlinked areas within the track:
Global issues: how are socio-demographic, technological, political, environmental and other global challenges impacting on substance use, associated problems and markets?
New market challenges: market flows, novel and new psychoactive substances and medicinal products.
Drug use, lifestyles and settings: socio-cultural contexts and physical environments, voices from impacted communities.
Recognising global diversity in public health responses; putting evidence into practice in different cultures and settings (translational aspects and transferability).
Impact of the global public health crisis on the addictions field.
Inter-GLAM is also organizing a cinema and video competition at LxAddictions22. [Read more about it here]
The project will also set up and strengthen global networks and working groups, with the aim of sustaining and extending collabprations in addiction science beyond the duration of Inter·GLAM.